...you either never did or you always did.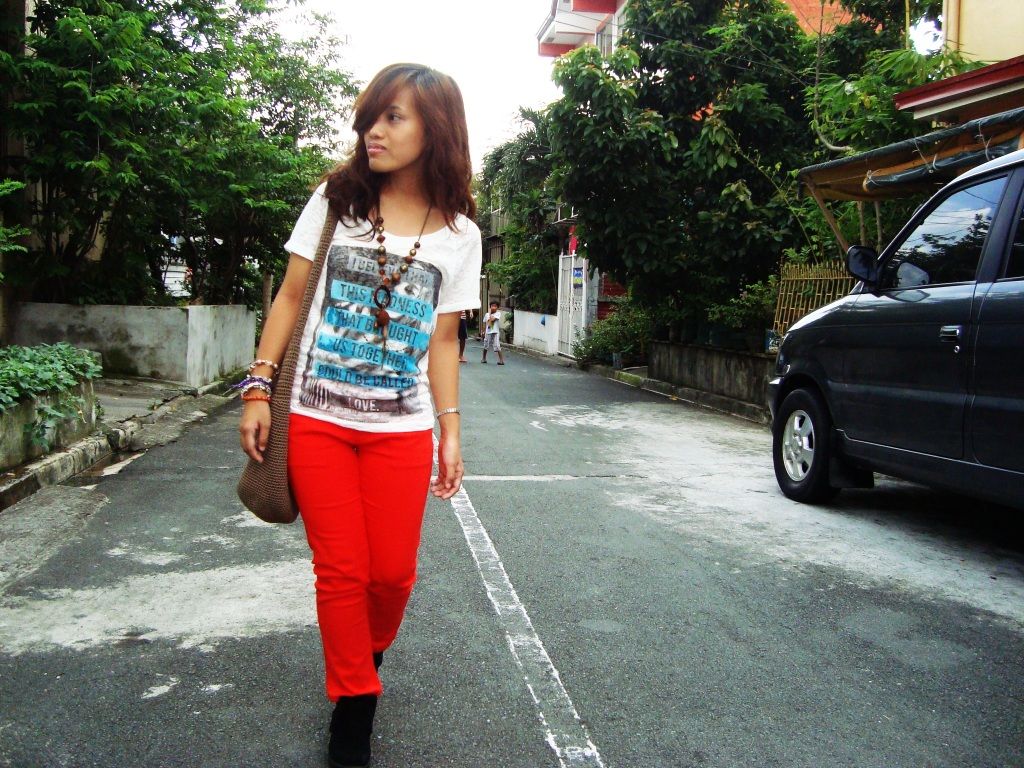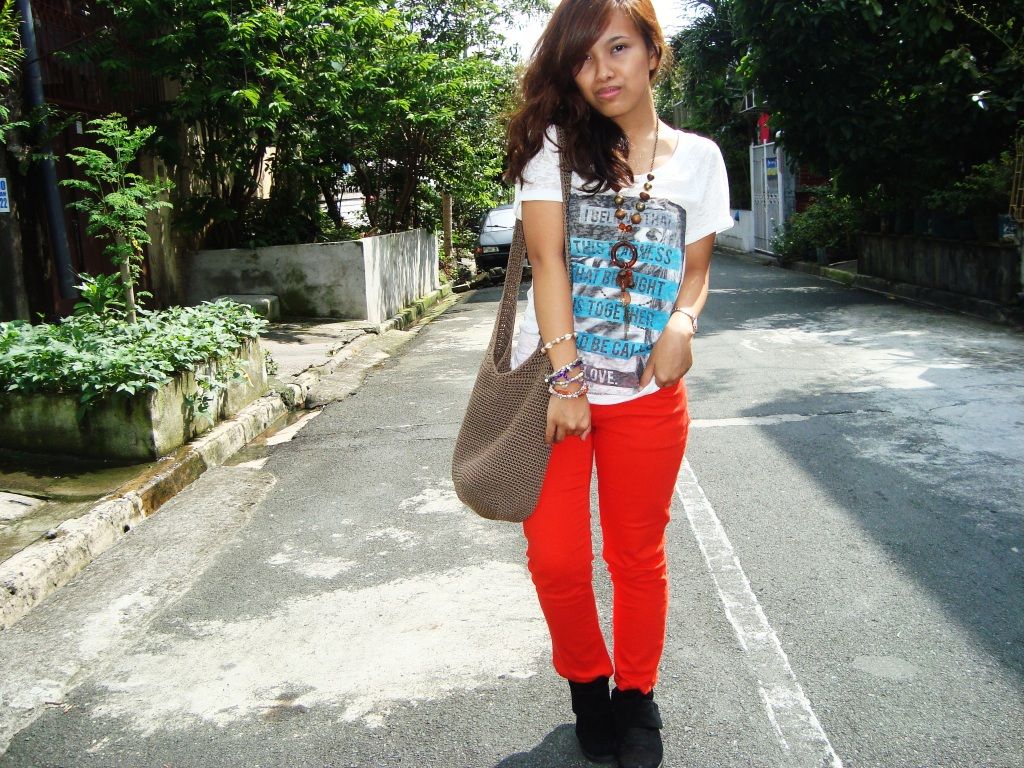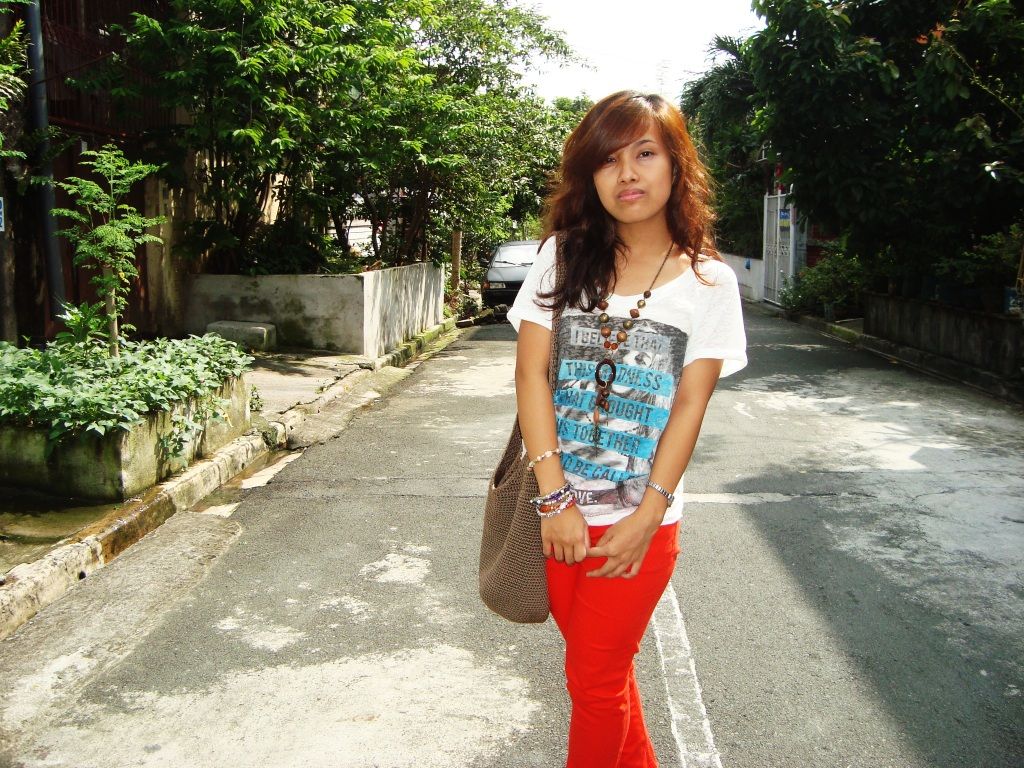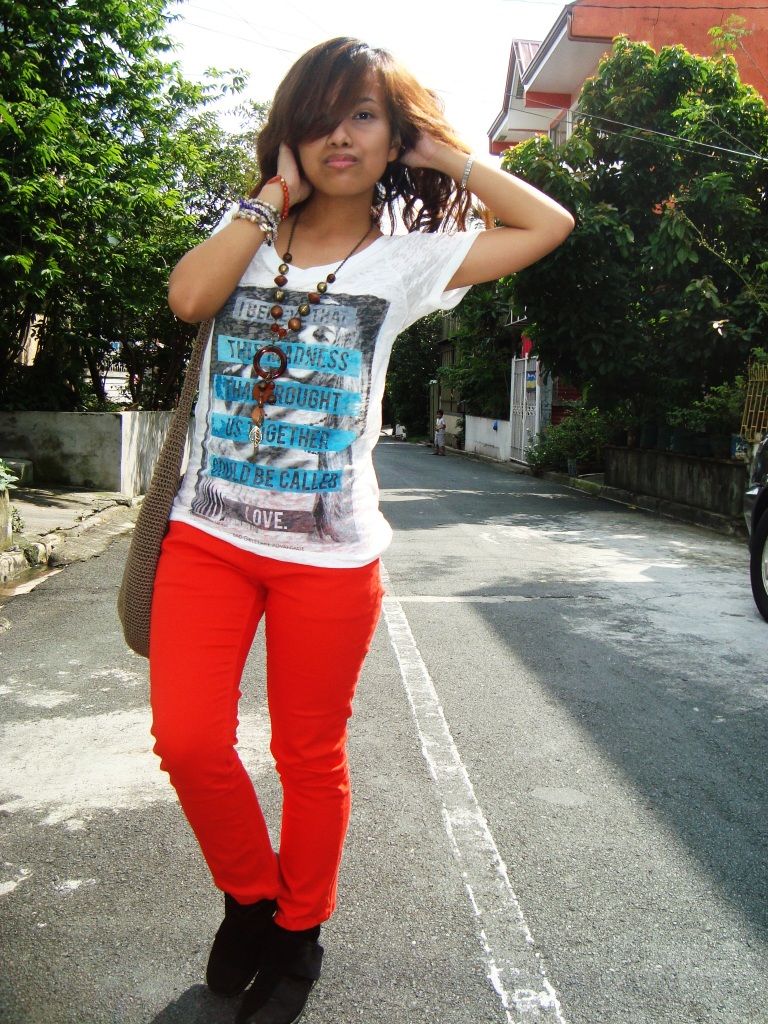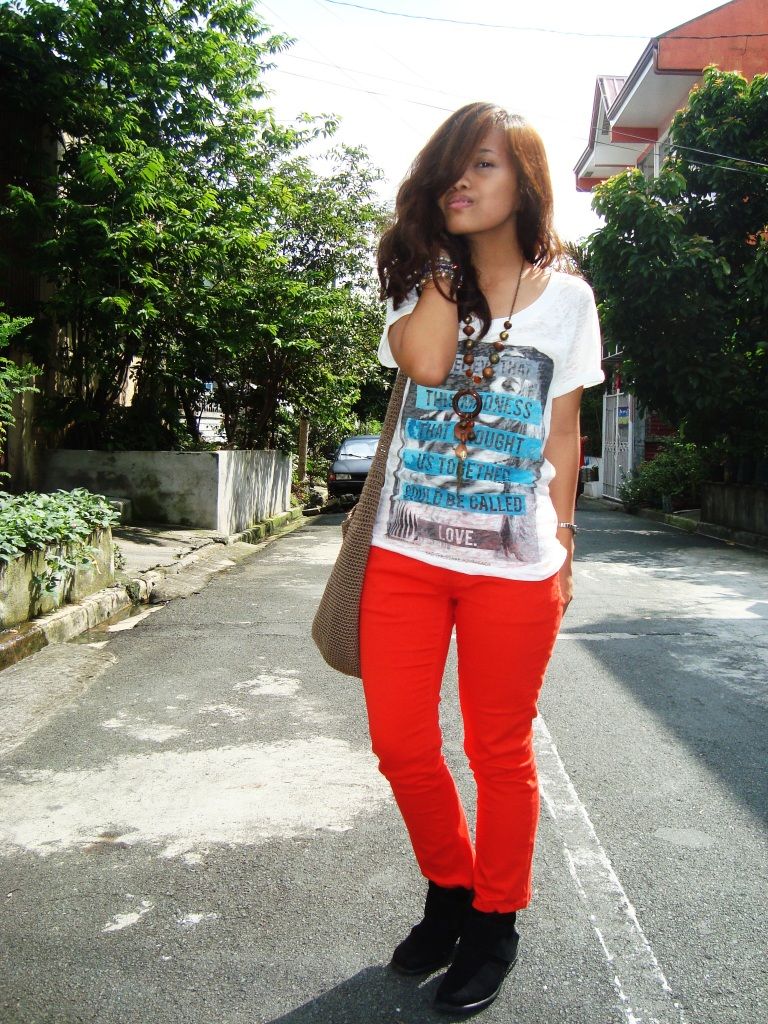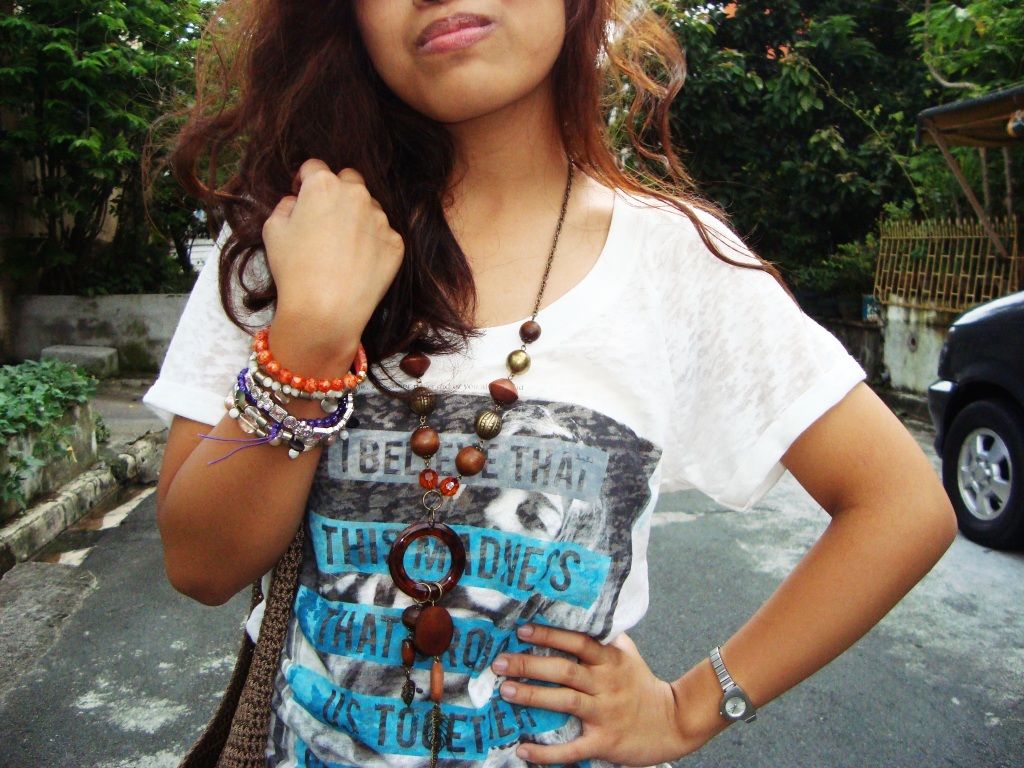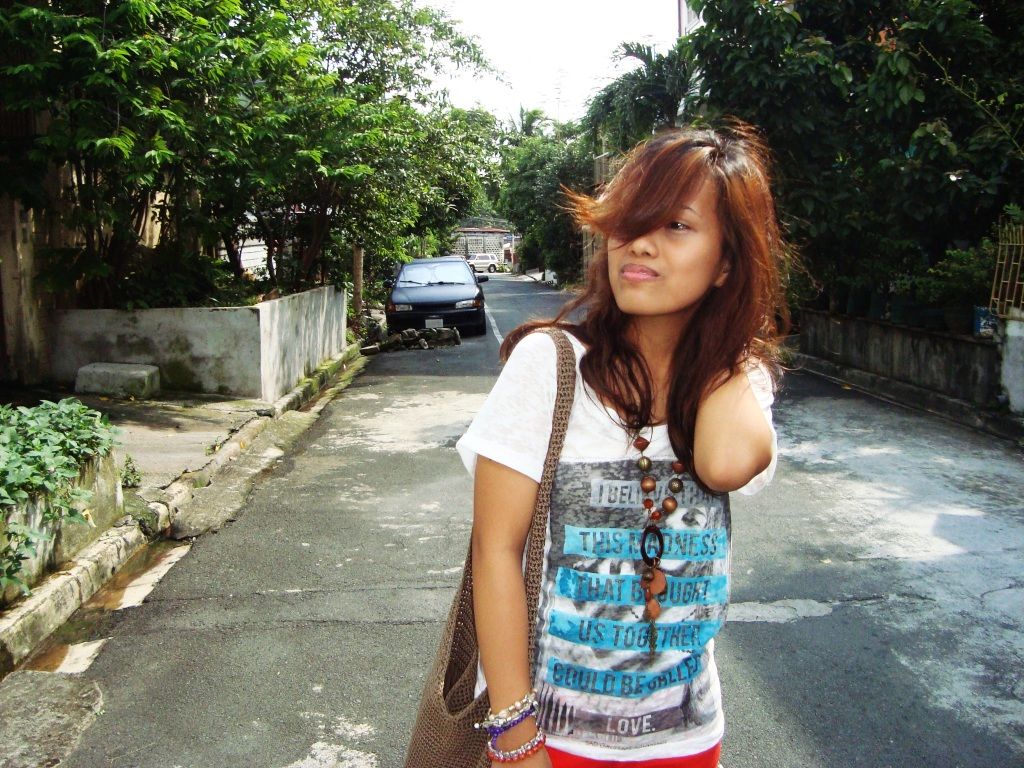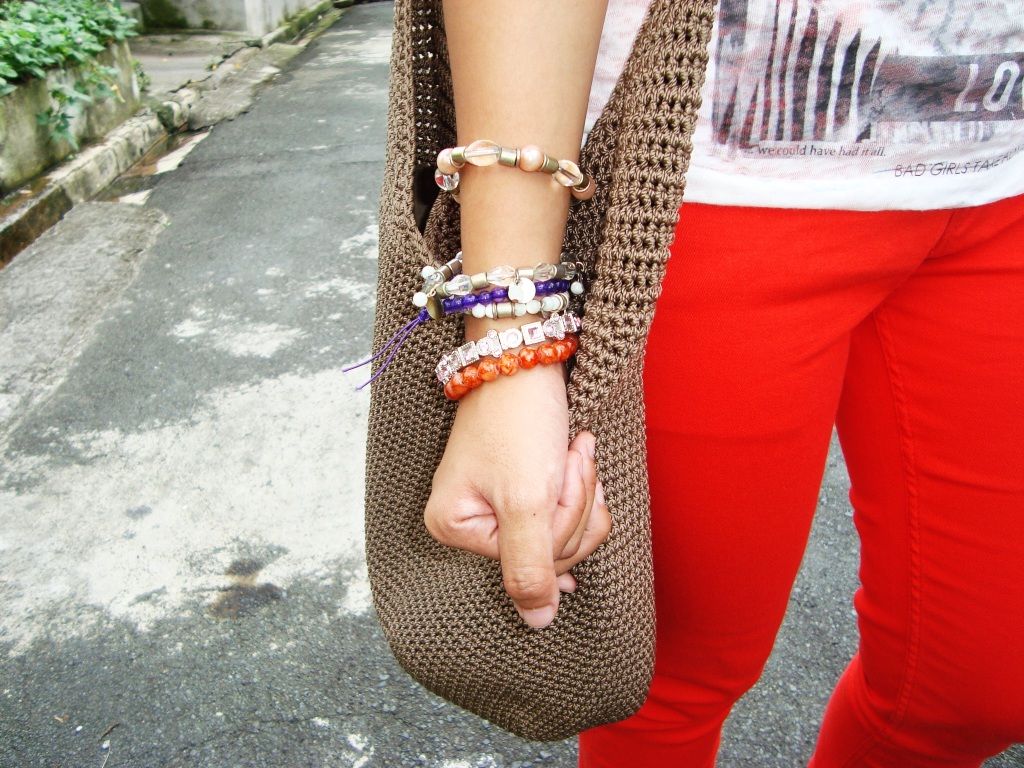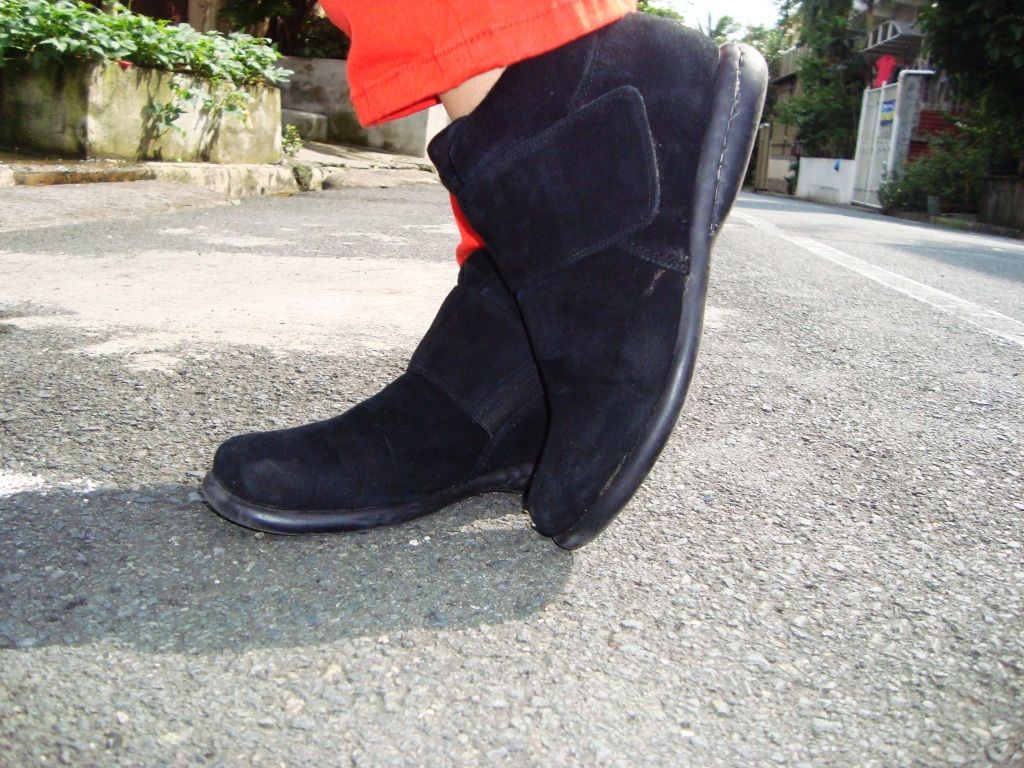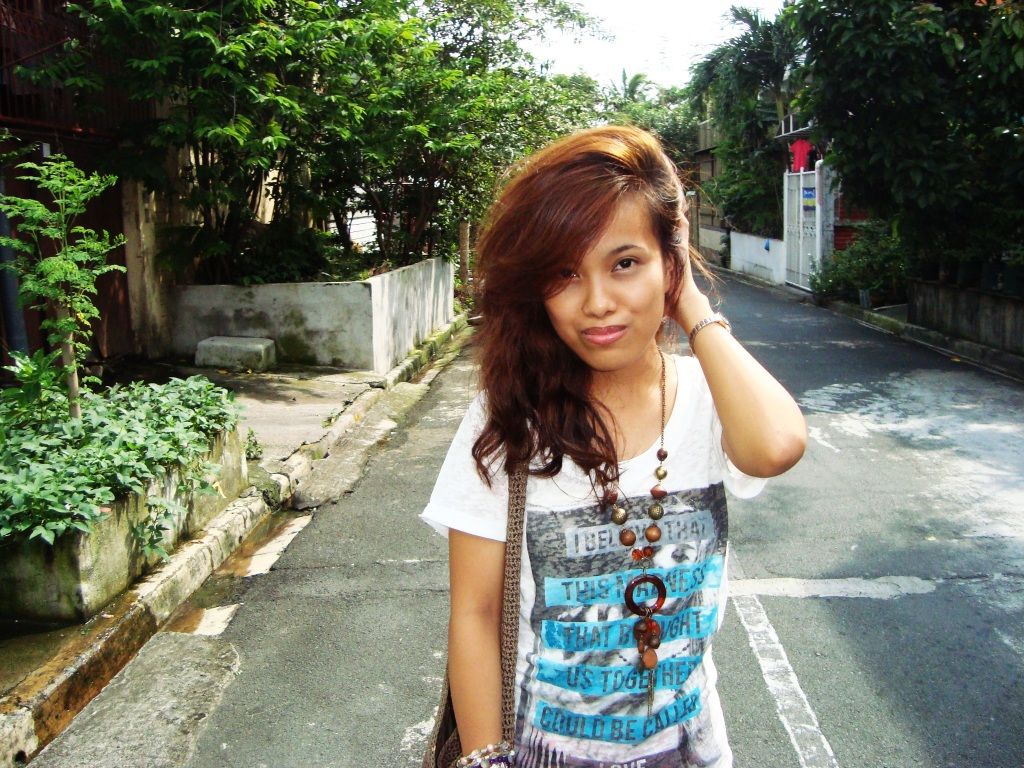 ZARA shirt | Topshop necklace | Aldo white/clear bracelets | Disney Mickey Mouse bracelet | purple bracelet (free) | orange bracelet (gift) | Esprit watch | Naturalizer bag | ZARA red pants | suede boots (Tin Iglesias')
Chill-yet-statement-maker look was what I opted to pull off. So, I went for this shirt (the fabric is really thin--perfect for the hot weather!!) and this pair of pants (it is a bright red, by the way). I was feeling bohemian, too, so I stacked on these pretty bracelets, added a simple necklace, and carried a knitted bag. But, wait, I also felt of unleashing my inner edginess; hence, the suede boots.
P.S. Do you think I was able to flaunt the look I was aiming for, dears? :)