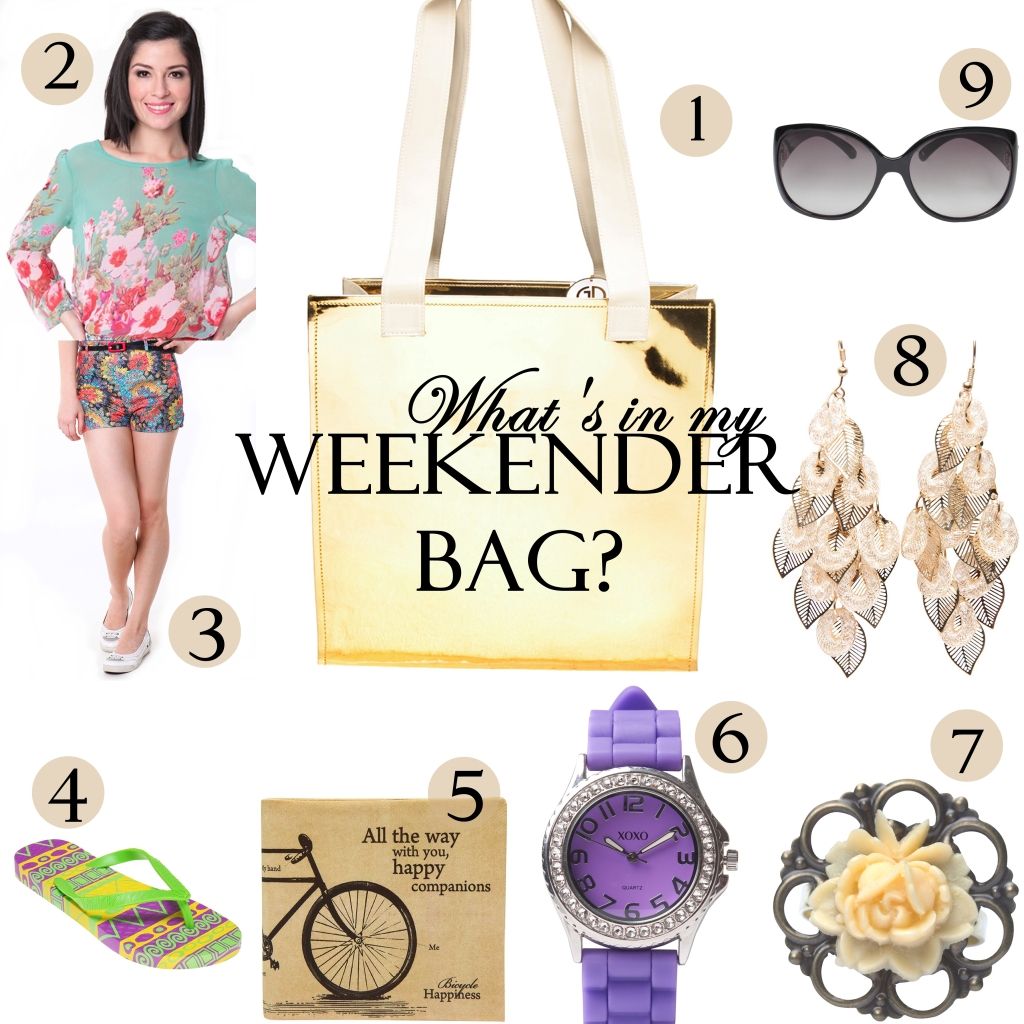 I have always loved out-of-the-town trips. Well, who doesn't anyway? Everybody deserves a break from all the stresses here in the city--and with that said, I am sharing my weekender bag!! Yes, I, too, have plans of relaxing and bonding with my family. Hopefully, this will push through!! Okay, so going back, I chose colorful hues with touches of gold as my (for lack of a better term) "theme". I believe that dressing up as bright as the sun would eventually light up the day more. Not to mention how it attracts positive vibes, too! Of course, don't forget to bring essentials like sunglasses to protect your eyes and for that instant vavavoom look!
Loved my weekender bag? Feel free to take a tour at
ZALORA
! Or better yet, click on the links above and hit the
"Add To Cart"
buttons and proceed to
"Checkout"
! But don't forget to use my voucher code:
Gemnikka12v
which entitles you to have a
5% discount
! And share to me your weekender bag, too!! :)